We're talking holiday trees today. Casa Watkins Living has invited a bunch of bloggers to share our Christmas tree style in a fun blog hop for, My Home Style: Christmas Tree Edition! If you caught my Christmas Home Tour yesterday, you've had a peek at my Modern Candy Pink Christmas tree. (This post may contain affiliate links. This means, should you end up making a purchase, advertisers give me a small percentage of that sale, at absolutely NO EXTRA COST to you. Click here for full disclosures). 
I was totally taken in by pink this year and it migrated over to my Pink Christmas Tree. All of my Christmas balls and ribbon were found at Michaels, and they have been having some incredible holiday sales, so be sure to check them out if you're in the market for some new holiday accents!
I got a little handy when it came to mixing my wrapping papers this year. I did a combo of a fun patterned paper found at the dollar store, plain kraft mailing paper, and custom painted kraft mailing paper. A few licks of acrylic craft paint with old gift cards was all it took to get a bright custom look!
I painted an entire roll and once it dried, I rolled it up to be used just like any other paper. Want to tackle this yourself? Here's a tip: use bold strokes. You'll get that professionally printed look with your images bleeding off the edge of your wrapped presents.
Finish it off with a coordinating bow and you've got the perfect artful piece to give to your loved ones for the holidays. Coordinate your colours to your Christmas Tree and you're golden!
This was such an easy craft, and it took no time at all. In fact the longest part was waiting for the paint to dry. Not too shabby. I'm really liking the mix of papers and ribbon under my tree this year!
Another fun craft was my little paper house ornaments made with my Cricut Cutting Machine. A simple design and a little bit of glue created the perfect ornament to sit atop my tree lights. It's like having an entire mini town sitting in my tree!
Take a peek at my House Ornament Post, and download the file to create your own!
Isn't it the sweetest? And, it looks perfect in my flocked pink Christmas tree.
Be sure to scroll down to the bottom of the post, and find all the other ladies sharing their Christmas trees this week! There is a little something for everyone!
PIN ME…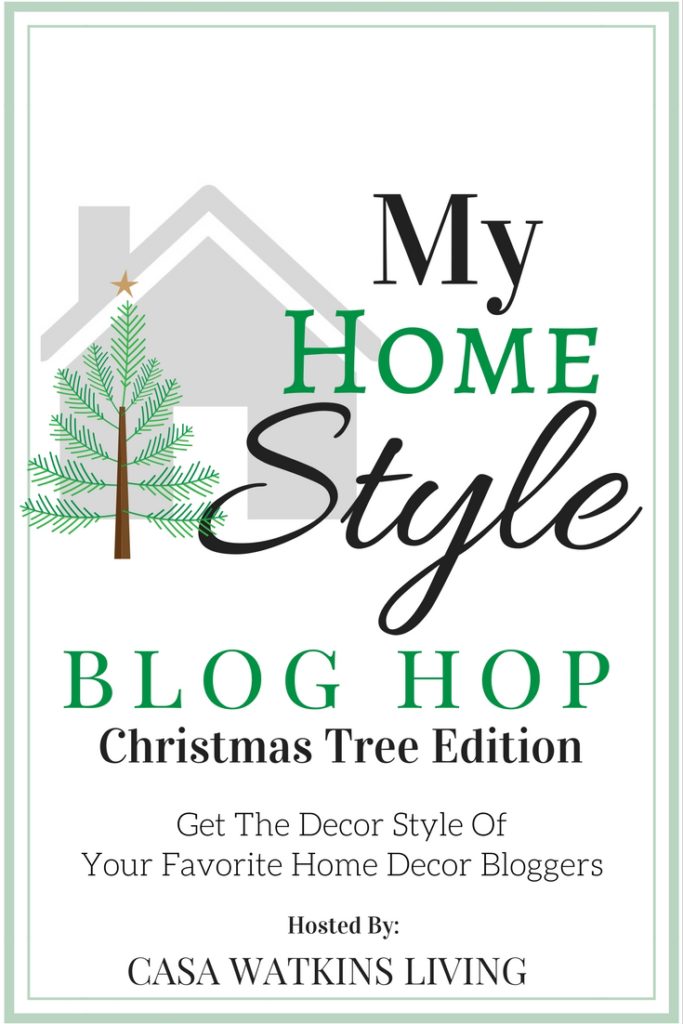 MONDAY
TUESDAY
WEDNESDAY
THURSDAY
FRIDAY