Valentine's Day is just around the corner, and what is a better way to show your loved ones how much you care than by making them a handmade gift?
In this tutorial, I'll create fabric hearts with pockets to store a note or a small gift.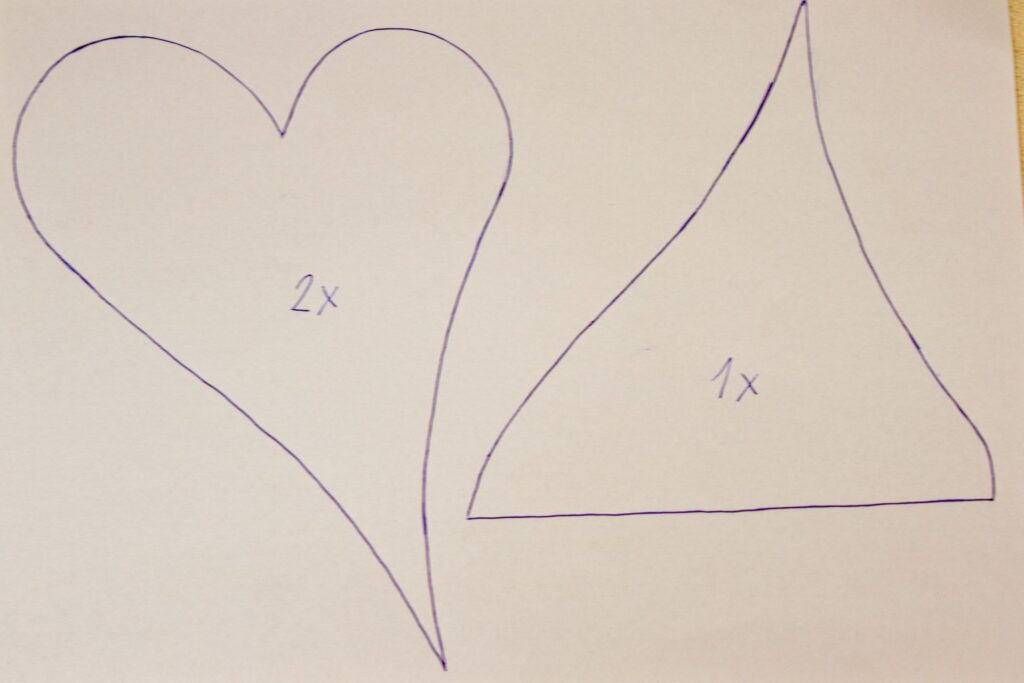 The printable pattern is for 7.5″ hearts.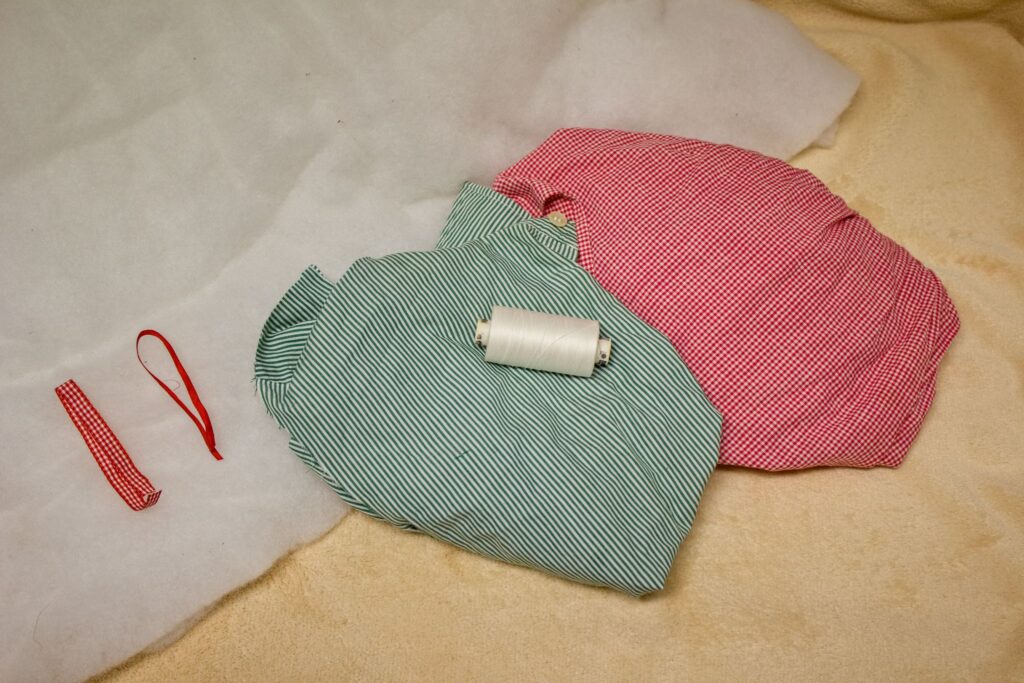 To make the fabric hearts, you will need the following materials:
striped and plaid cotton fabric
wadding
ribbon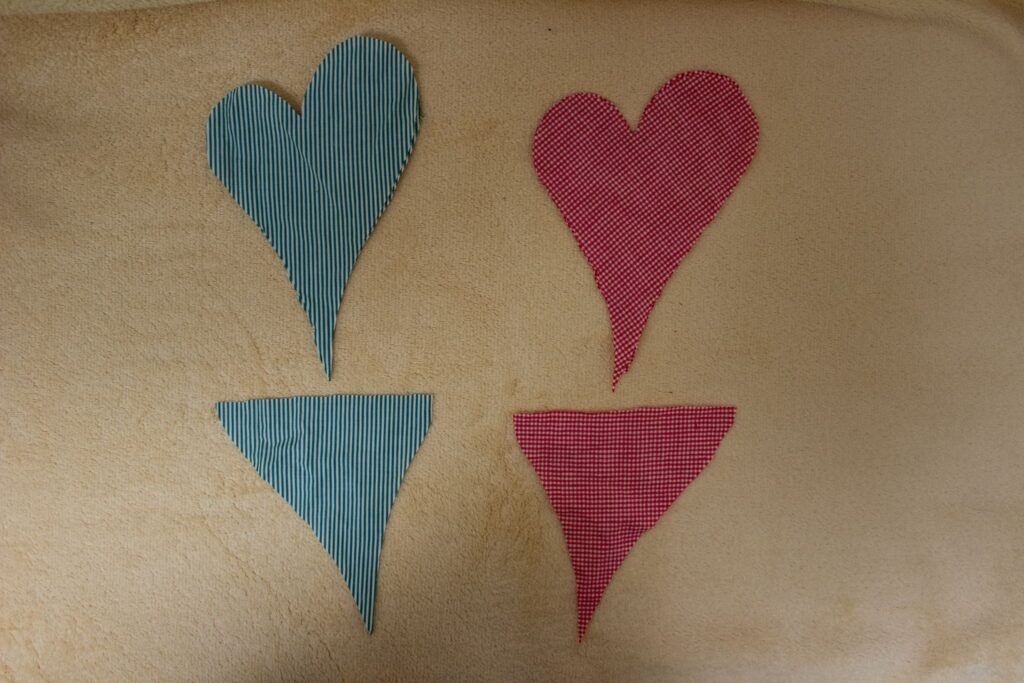 First, we cut two pieces of the whole heart from the striped fabric according to the pattern and one piece for the pocket. We cut the same from the plaid fabric.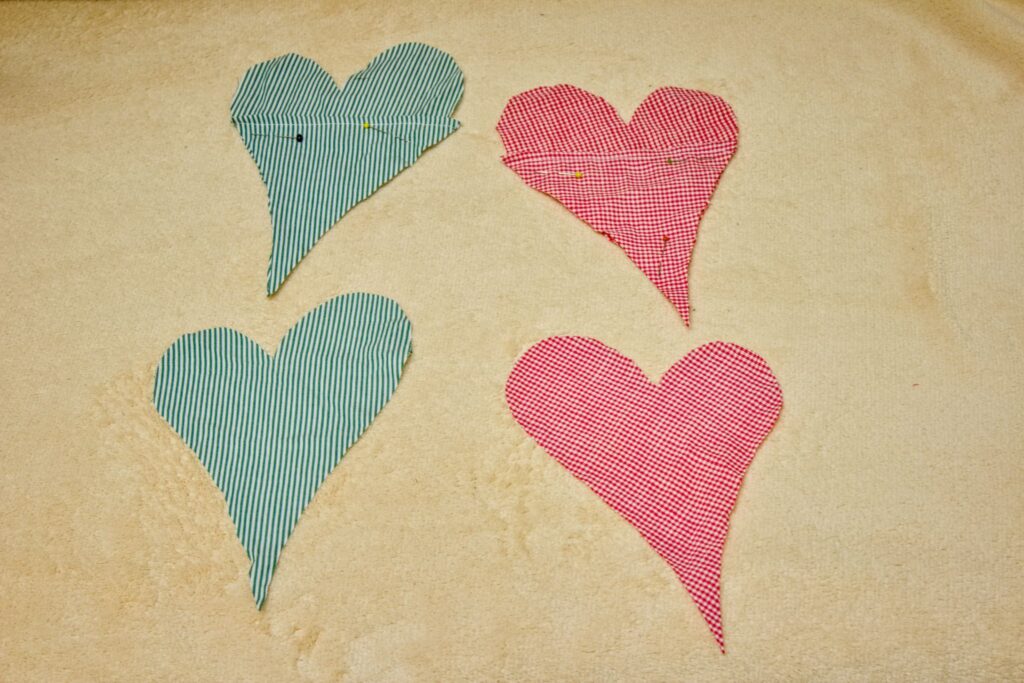 Now, we fold the upper part of the pocket inward twice and sew on the machine. Then we place the pocket on the heart, pin it, and sew the edges on the machine.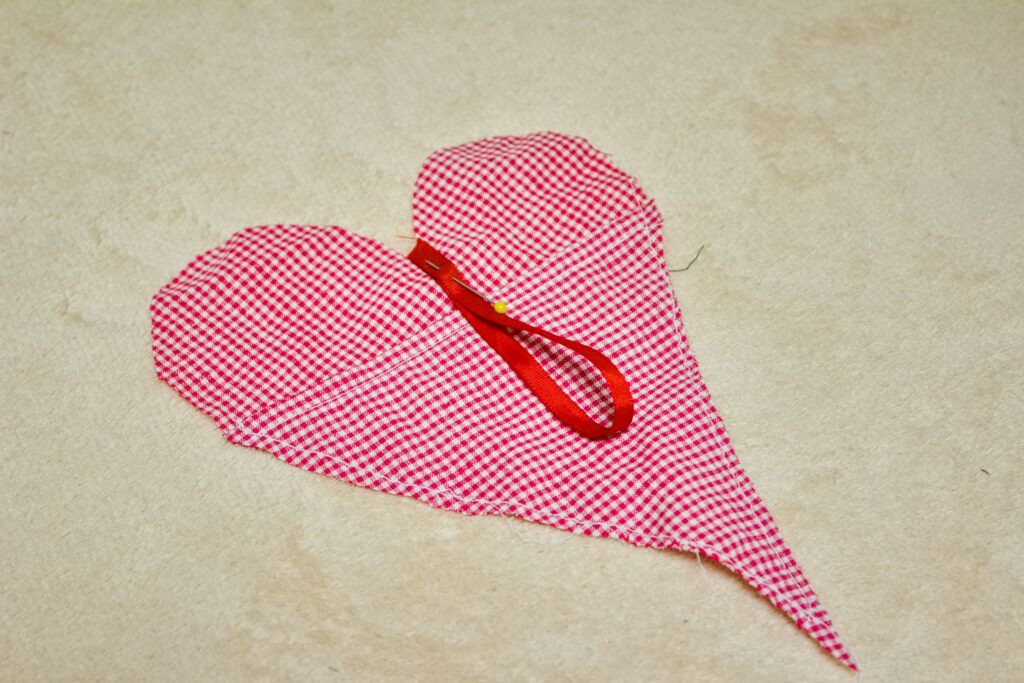 Next, we place the folded ribbon on the part with the pocket so that each edge of the ribbon points to one half of the heart.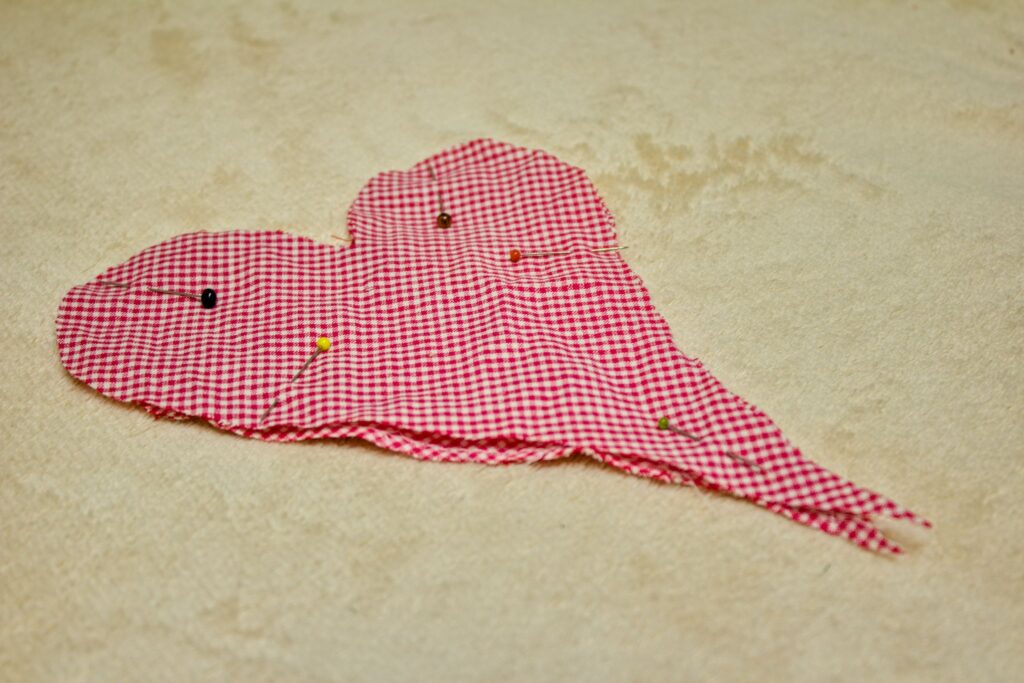 Next, we place the heart with the pocket on the second heart with right sides together, pin as shown in the picture, so that the pins are pointing outwards.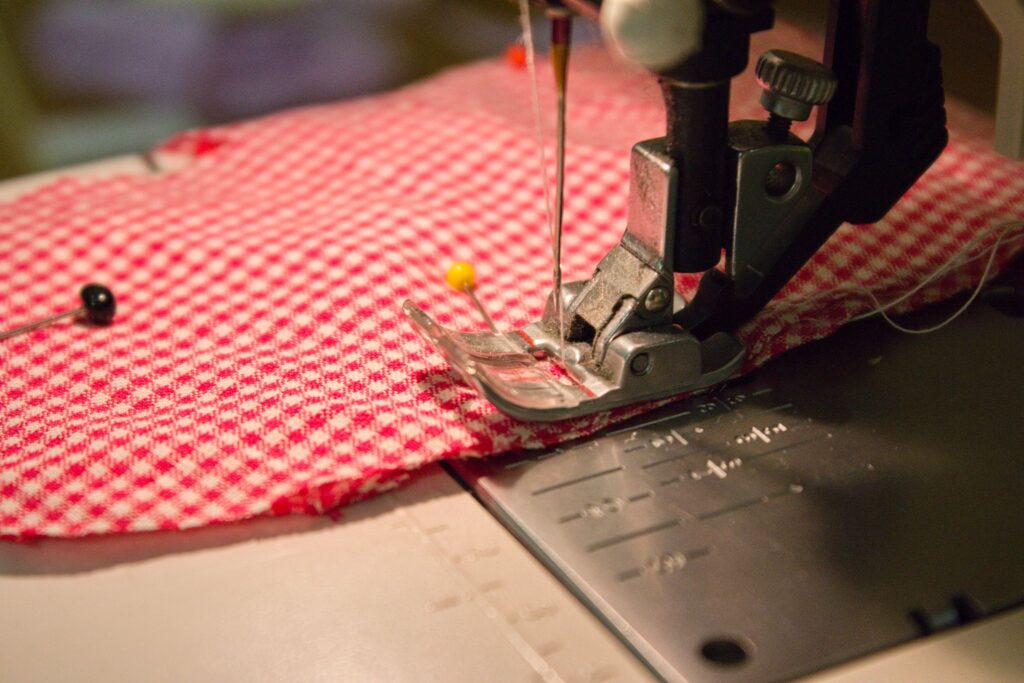 Time to sew the heart! Don't forget the tie-off the sewing at the beginning and the end. Start sewing on the side. If we pinned the heart as shown in the picture, we can sew over the pins. Sew all around the heart, leaving only a 2″ opening, and remove the pins.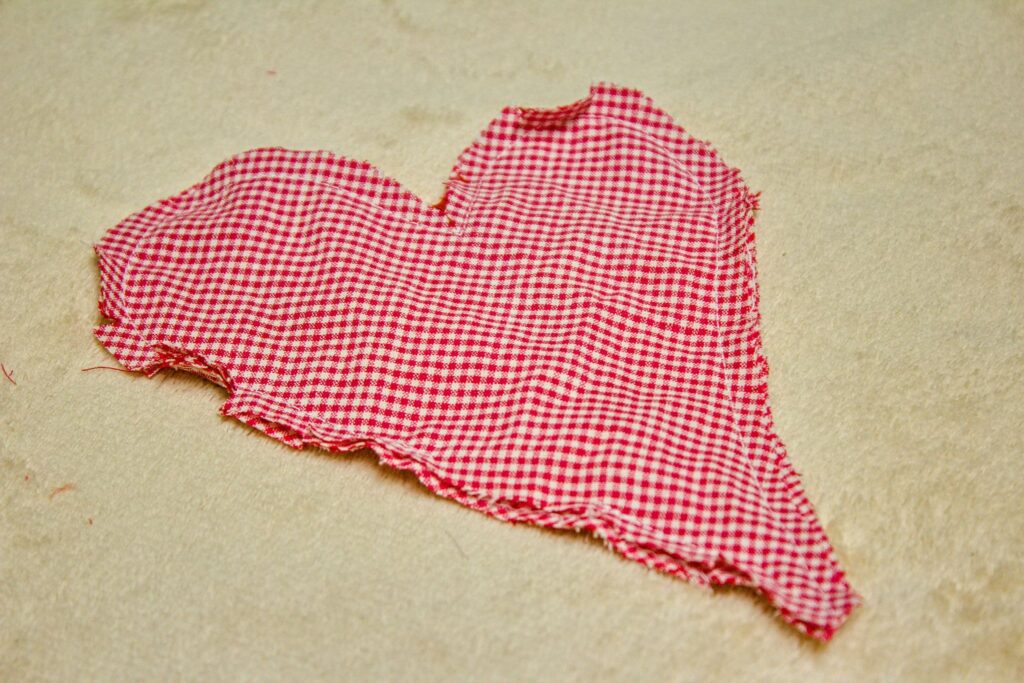 Now we cut around the heart close to the stitching.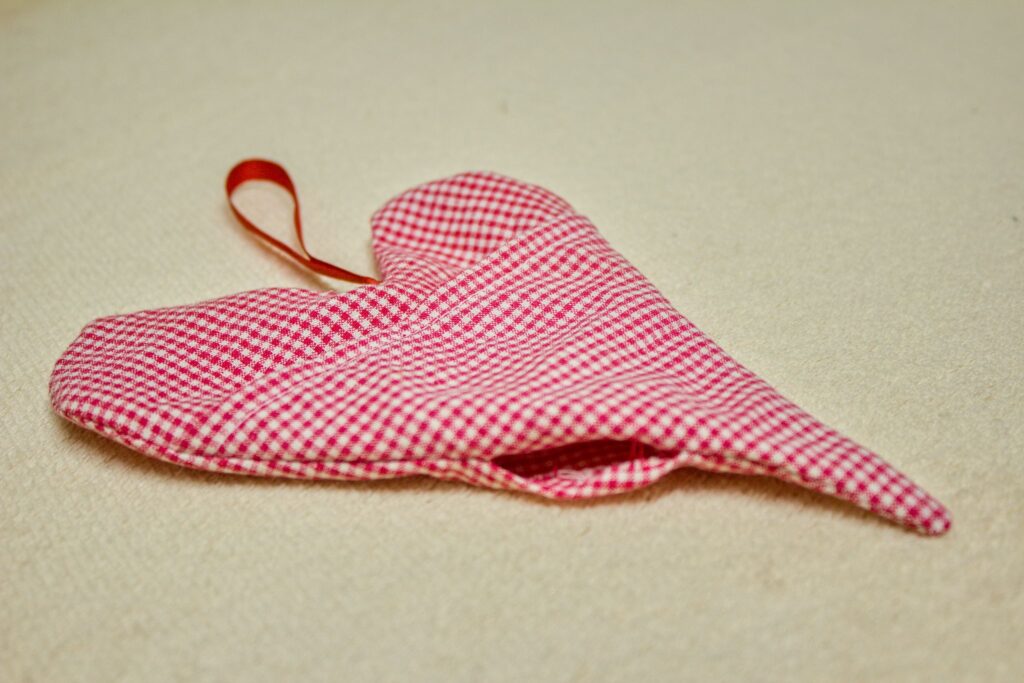 And turn the heart right side out.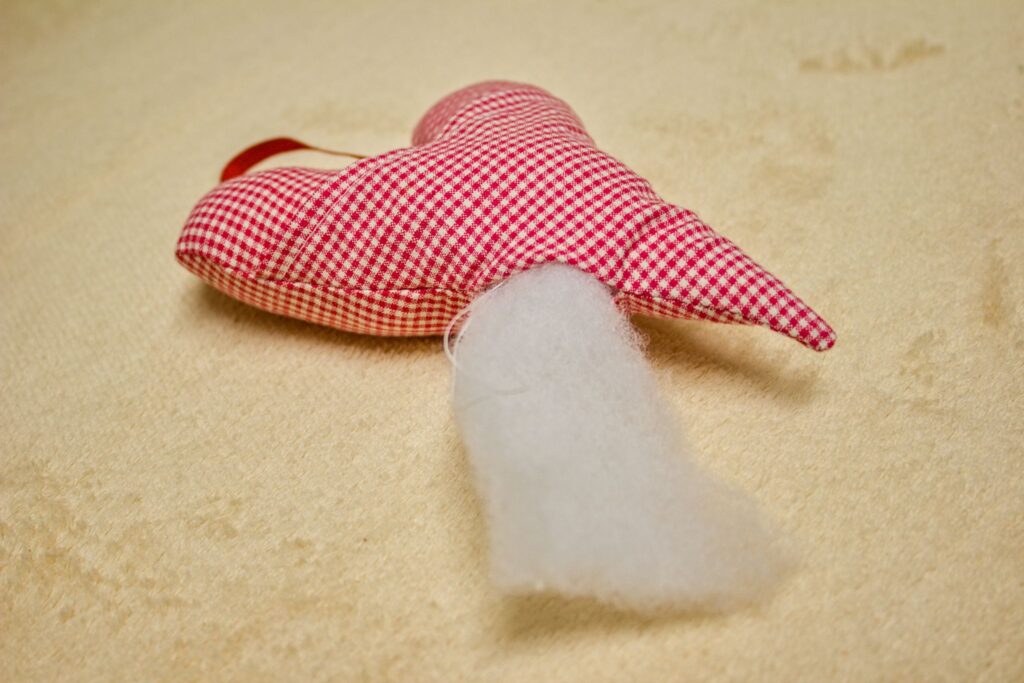 Gradually stuff the whole heart with wadding.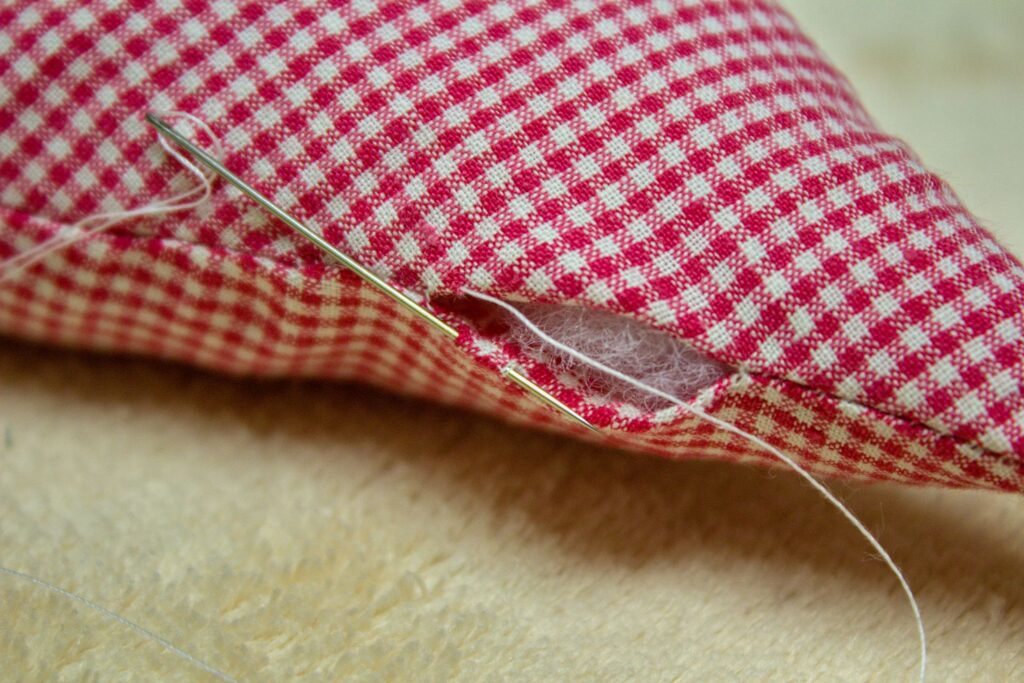 Finally, sew the opening shut by hand.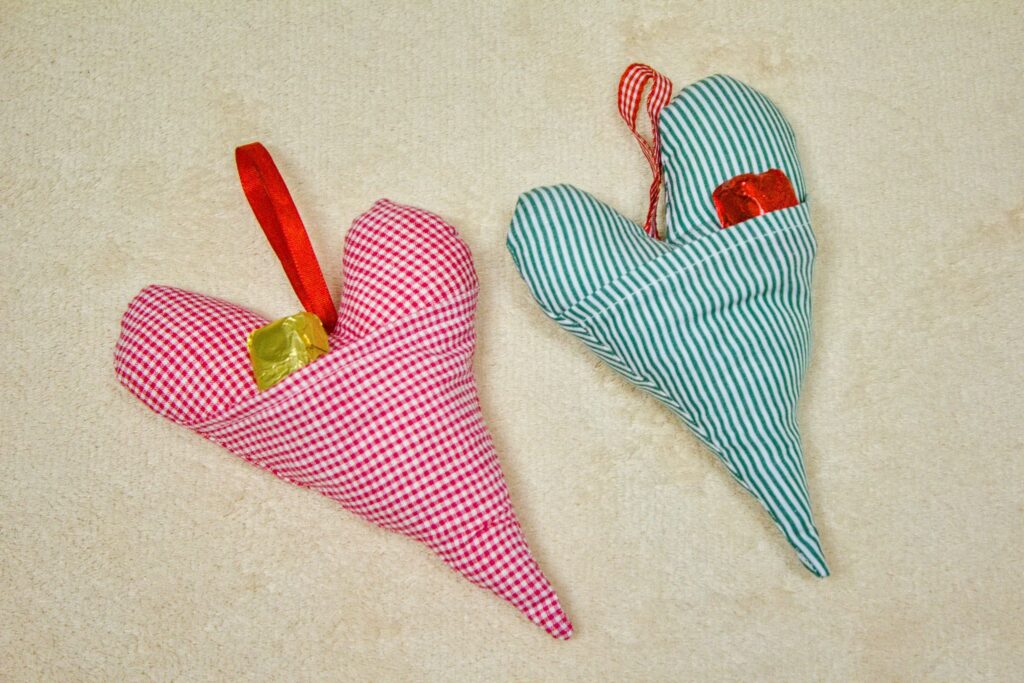 That's all. Happy Valentine's day!